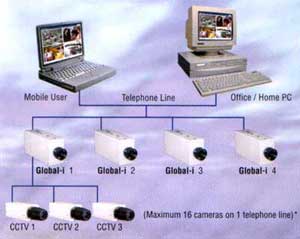 For the above configuration you do not need any computer on your remote site.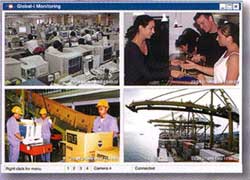 The above high quality image is what the Remote Tele-Eye can produce
The above system package consists of the following:
1 unit remote tele-eye controller c/w 1 unit colour camera c/w lens
1 unit 5VDC power supply and the power cable.
1 unit additional 3 camera connecting cable.
1 unit system software come in CD Rom
1 unit telephone cable.