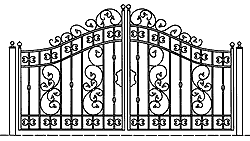 SecureCiti International Autogate Division

SecureCiti International (Autogate Division)
Block 9010 Tampines St 93 #04-145 Tampines Industrial Park A Singapore 528844
Tel: 65-67852171 Fax: 65-65850107
sales@secureciti.com
SecureCiti International (Autogate division) is probably the first and largest on-line autogate supplier and  installers of Automatic Gates and Carpark Barrier systems in Singapore and Asia pacific region.(Our engineering department Securitex Electronic Systems Engineering have installed, serviced and  maintained hundreds of autogates and carpark barrier system throughout the island and provide consultancy services to developers, systems integrators and managing agent for building etc in Singapore and Overseas project.) Alongside our many highly esteemed residential and industrial customers,our clients also include local authorities, public bodies and government departments.
We can tailor made your gate in our workshops to meet your individual requirements, or if you already have existing gates we will provide an automatic gate system that can be adapted for automation without too much modification thus save you hundreds of dollar on your system.
All our installers and engineers are fully qualified electricians and are trained with hundreds and thousands of installation behind them both in Singapore and overseas. This will assure our customers of the best service.

Most of our autogate system equipment is virtually maintenance free and most units have been working in the Singapore and the Asia Pacific region without problems for over 10 years. Access control methods are extremely varied, and with our expert advice you may choose from simple radio control to the more sophisticated video entry, card access control and even biometrics entry system.
We are so confident of the quality of our 'gate automation system', that we give all our customer a 12 months warranty on parts and labour.
Autogate Systems provide you with convenient security control,
peace of mind, and also enhance the desirability and value of your property.
The following are some of the autogate and barrier system that is currently in use in Singapore. For detail of these high quality system please click here.
As autogates system requires installation which involves special tools and  especially welding and some time road cutting works, thus we expect most of our client will need to purchase the system with installation, as such please FILL in the attach form  and  we will contact you and give you a no obligation quotations.